Content Delivery Network Indonesia
faster, safer, better way to deliver content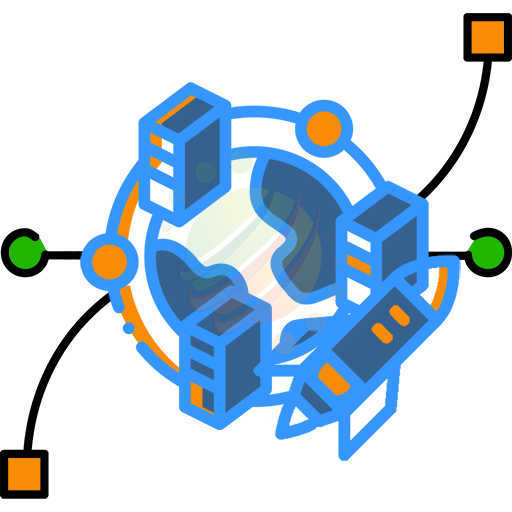 Apa Itu CDN?
CDN kepanjangan dari Content Delivery Network atau Content Distribution Network. CDN adalah sebuah sistem jaringan server untuk mendistribusikan konten yang ada dalam sebuah aplikasi, website, file download ke berbagai pengakses/pengguna di berbagai belahan dunia agar data/konten yang dikirim diterima lebih cepat.
Oleh sebab itulah, website, aplikasi, file download yang diakses dari berbagai belahan dunia perlu server lain yang ditempatkan di berbagai negara agar dapat diakses lebih cepat. Server-server inilah yang disebut CDN server(CDNS). CDNS ini berisi salinan data / kontent dari server utama, sehingga ketika pengguna/visitor mengakses konten tersebut data yang diminta dan diterima bukan dari server utama, melainkan dari cdns dilokasi terdekat sehingga prosesnya lebih cepat.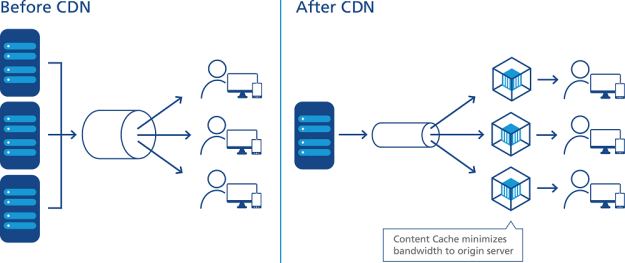 Dengan menggunakan CDN, meskipun server berada di Indonesia, bila ada pengunjung dari Eropa, maka bukan server indonesia (tempat web anda) yang melakukan response, melainkan server CDN yg berada di Eropa. Begitu juga bila ada pengunjung yg berasal dari USA, server CDN USA yg melakukan reponse ke pengunjung tersebut. Secara otomatis server CDN akan merespon dengan server yang terdekat dengan pengunjung.
CDN Reseller
Program ini cocok buat para pemain lokal di bidang layanan web hosting, web developer, web design, konsultan IT, ataupun service provider (application service provider dan ISP).
Yang menarik adalah bahwa anda tidak perlu melakukan investasi apapun untuk hal ini (Zero Capex). Semua investasi dan biaya operasional terkait data center, jaringan serta pemeliharaan hardware adalah tanggung jawab kami.
Fasilitas yang kami sediakan:
Control Panel untuk mengelola pelanggan dan layanan anda.

Invoice dan Billing yang anda kelola sendiri.

Free CDN sampai dengan 1 GB / bulan.

Harga yang menarik untuk Reseller.
Siapa Yang Cocok Menggunakan CDN?
Layanan CDN ini sangat cocok bagi perusahaan atau personal yang ingin agar konten website, file download dan streamingnya bisa berjalan lebih lancar dan lebih cepat diakses pengguna dari seluruh dunia. Beberapa jenis industri dan aplikasi yang cocok menggunakan layanan Jupiter CDN ini antara lain;
Financial & Banking Institutions
Media & Entertainment
eCommerce
Educational Services
Online Gaming
Hotel & Travel
Web Hosting
Manufacturing
Software & Technology
Public Sector
Health Services
Sampai saat ini, node CDN kami sudah tersebar di beberapa lokasi strategis di seluruh dunia. Untuk kebutuhan lokal sebanyak 8 POP sudah tersebar dibeberapa kota besar di Indonesia, sedangkan untuk kebutuhan International 16 POP sudah tersebar secara global. Kami akan terus menambah POP baru untuk memperluas layanan CDN ini.
16 POP Indonesia
Batam
Banjarmasin
Jakarta
Semarang
Surabaya
Denpasar
Singapore
Malaysia
Thailand
Philippine
Vietnam
Hongkong
Taiwan
Japan
India
China
Australia
UK
Ireland
Germany
Brazil
USA
NEED TO INTEGRATED YOUR CDN WITH WEB SECURITY
(CDN + Web Application Firewall + DDoS Protection + Free SSL)
???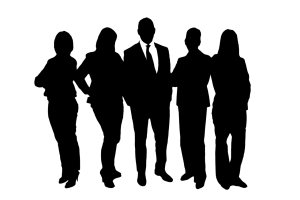 Ask the experts
Our highly qualified staff will help you to get the right fit for your business.