What is
JMS™

or Jupiter Managed Services ?

Internet has changed everything, especially the business world. Even if your site down for a few minutes, there are chances that you will loose a potential customer. And recurring server downtime will drag away your existing customers to your competitors.

So it's extremely important that your servers must be online and all services must be up and running 24x7x365. That's why JMS™ or Jupiter Managed Services is very important.

You should regularly update the server software, kernel, apply security updates and patches, install and properly configure the firewall, malware scanner, rootkit scanner and antivirus to scan the server daily/weekly.

Basic JMS™ | Price Rp. 0

Standard Installation.
Primary and Secondary DNS.
Reserved DNS / PTR Record Request.
Remote Hand & Eyes Monitoring.
Reboot & Power Cycling.
Proactive Monitoring.
Basic cPanel / DirectAdmin Tuning.
Standard JMS™ cPanel/DirectAdmin Server | Price Rp. 299.000

Include Basic JMS™.
cPanel / DirectAdmin Hardening.
Server Optimization.
Advance JMS™ cPanel/DirectAdmin Server | Price Rp. 599.000

Include Standard JMS™.
Software Updated (ex: OS, cPanel / DirectAdmin).
Premium JMS™ cPanel/DirectAdmin Server | Price Rp. 999.000

Include Advance JMS™.
Backup & Restore (include Storage Backup 100 GB).
System Security and Hardening.
KernelCare
WHMXtra

  CHKRootKit –

a simple program that detects hacker software and notifies you if any has been detected via email.

  Lynis Enterprise –

advance security and auditing tools.

  CSF Firewall –

most commonly used policy based iptables firewall.

  Securing and Upgrading of SSH Server –

increases security during ssh connections.

  Brute Force Detection –

notifies you of numerous login authentication failures and automatically blocks the attackers ip in the firewall.

  Mod_Security –

protects against common url based hack injections (installed upon specific request only).

  Mod_Evasive –

defends http based attacks (installed upon specific request only).

  Shell Fork Bomb/Memory Hog Protection –

prevents a user logged into a shell from consuming all the resources on the  server.

  Log Analysis Software Installation –

Emails are dispatched daily, the amount of detail in the emails can be changed on request.

  Secure and Optimize Apache (HTTP) –

tweaks apache to perform better, and prevent unnecessary information from being easily seen.

  MySQL optimization –

increases performance of MySQL.

  host.conf hardenening –

prevent dns lookup poisoning & spoofing protection.

  nsswitch.conf modification –

secure and optimize DNS lookups.

  sysctl.conf hardening –

helps prevent TCP/IP stack from syn-flood attacks and other network abuses.

  FTP Hardening –

upgrade and secure your ftp software.

  TMP Directory hardening ( /tmp, /var/tmp, /dev/shm) –

helps prevents execution of malicious scripts.

  Removal of unused software –

prevents exploits and wasted resources.

  Removal of old logs –

regain wasted space by deleting old archived logs.

  Root Logger –

logs and emails you everytime someone accesses root with the timestamp and their ip address.

  System Integrity Monitor –

24×7 Internal Monitor that checks all services and restarts them if they are down.

  SPRI –

changes the priority of different processes in accordance to level of importance, hence increasing server performance.

  Anti-DoS configuration –

helps mitigate denial of service type attacks.

  Password Scanner –

scans for easy to guess and common passwords.

  Firewall Admin –

allows you to edit firewall allow & deny list and config through Control Panel.

  PHP Tightening –

tweaks php to run in a safer and restricted environment (installed upon specific request only).

  MyTOP –

tool for monitoring MySQL threads and processes.

  MultiTail –

view multiple log files simultaneously.

  …. and more!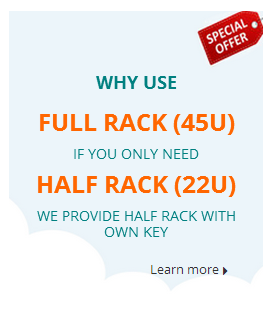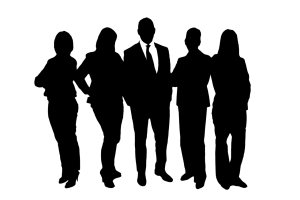 Ask the experts
Our highly qualified staff will help you to get the right fit for your business.