Jupiter Dedicated Server
inexpensive, customizable and powerful
Jupiter Dedicated Server hosting gives you physical, single-tenant servers which are super powerful. Your dedicated server is directly connected to our high-performance backbone and ensures the highest possible bandwidth for performance intensive internet applications, to which only you have root access, ensures maximum performance with the highest degree of independence.
Benefits
Hot Aisle and Cold Aisle Containment System (HCACS).

Unmetered Global Network, Openshare up to 25 Mbps.

Unmetered Local Network, Openshare up to 1 Gbps.

Administrator on duty 24/7 for emergency maintenance.

24/7 GREAT Support, why hire if you can use us.

Smart Portal System

(Integrated Billing, Ticketing Support, MRTG, etc.).
Electricity Coverage by UPS System & Power Backup Generating Set.
Raise Floor System Coverage all Datacenter Area.
Biometrics, Face Recognition & RFID Access Security.
Integrated Fire Protection System.
Additional / Include DRC at GTN Rated 3 DC – Cikarang
CCTV Coverage all Datacenter Area.
Include

FREE Basic JMS™

(Jupiter Managed Services) :

FREE Standard Installation.
FREE Primary and Secondary DNS.
FREE Reserved DNS / PTR Record Request.
FREE Web Acceleration (CDN) traffic usage 10G.

FREE Remote Hand & Eyes Monitoring.

FREE Reboot & Power Cycling.
FREE Proactive Monitoring.
FREE Basic cPanel / DirectAdmin Tuning.
Terms & Conditions
Prices exclude 10% tax.

Setup Fee Rp. 500.000,- (one time payment).

FREE Setup Fee if payment 6 months in advance.

3 months 1st payment in Advance except Budget Server

Min. contract 3 months for Budget & Value Server & Min. contract 12 months for Business & Ultimate Server.

Server online 3 – 6 working days after we received setup fee & 1st payment.
Linux Operation System : 
CentOS
Ubuntu
Debian
CloudLinux Rp. 159.000/month
*choose one
Windows Server 2008/2012 R2 Operation System : 
Standard Edition Rp. 299.000/month (Single Processor)
Enterprise Edition Rp. 699.000/month (Single Processor)
Datacenter Edition Rp. 2.999.000/month (Dual Processor + Unlimited VM)
*choose one
Every member who need & buy webhost application (cPanel, Softaculous, SolusVM, etc) from us. Our tech ready to help the first installation on your server.
1 IPv4 Rp 75.000/month
5 IPv4 Rp 375.000/month
/29 IPv4 Rp 525.000/month
Flat Shelf Rp 199.000/month
1 Port LAN 100 Mbps Rp 99.000/month
1 Port LAN 1000 Mbps Rp 400.000/month
1 PDU Socket Rp 99.000/month
Cross Connect RJ45 Rp 1.000.000/month
Cross Connect FO Rp 2.500.000/month
Reinstall / Reload OS Rp 500.000/reload
Standard JMS™ cPanel / DirectAdmin Server Rp 299.000/month
Advance JMS™ cPanel / DirectAdmin Server Rp 599.000/month
Premium JMS™ cPanel / DirectAdmin Server Rp 999.000/month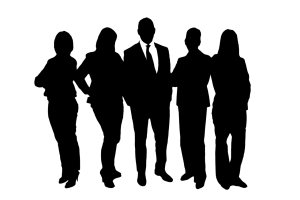 Ask the experts
Our highly qualified staff will help you to get the right fit for your business.